Green Park Brands asked us to deliver a naming and brand strategy for their forthcoming chickpea snack. The rest is history.
Now, they're Hippeas. The sub-line? 'Give Peas a chance'.
We found a way to make the humble chickpea the hottest new trend when it came to snack foods. And as an organic, vegan and low-calorie alternative, we knew their new carefree name would be a hit.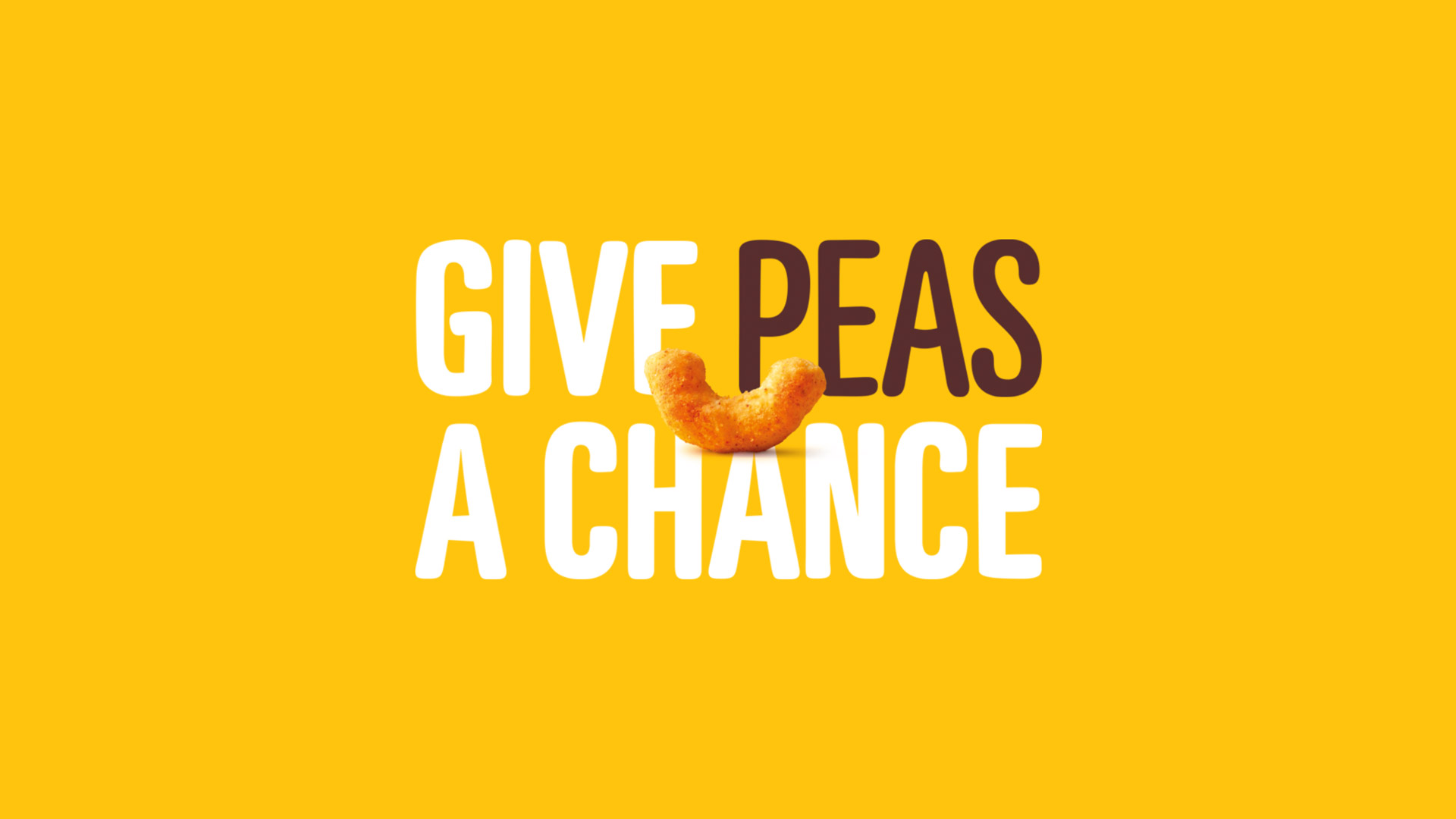 Since then, Hippeas have grown and grown exponentially, securing listings in the biggest stores across the world and quickly becoming a name known to all.
Monthly revenue hit one million
dollars in Hippeas' first year alone.
Hippeas are now stocked in
over 100,000 locations worldwide.