When Southern Comfort moved into the spring leg of their annual marketing calendar, the focus was on their new cans of Lemonade & Lime. We were asked to boost sales of these ready-to-drink cans just in time for summer.
For some light-hearted relief from the nation's numerous elections, we created the first ever CANpaign – complete with slogan, manifesto and good times guaranteed.
Fully unified across the nation with OOH, social media, print, digital and media partnerships, we even took to the road CANvassing on a tour of the UK, bringing cans of Southern Comfort straight to the people.
We got the whole of the UK to vote Lemon and Lime, reaching millions of new fans and raising awareness of the summer election's hottest new party – The Southern Welcome Party.
Total impressions on social media.
The number of cans sampled.
Engaged click-throughs from a single social post.
Assets created for the campaign.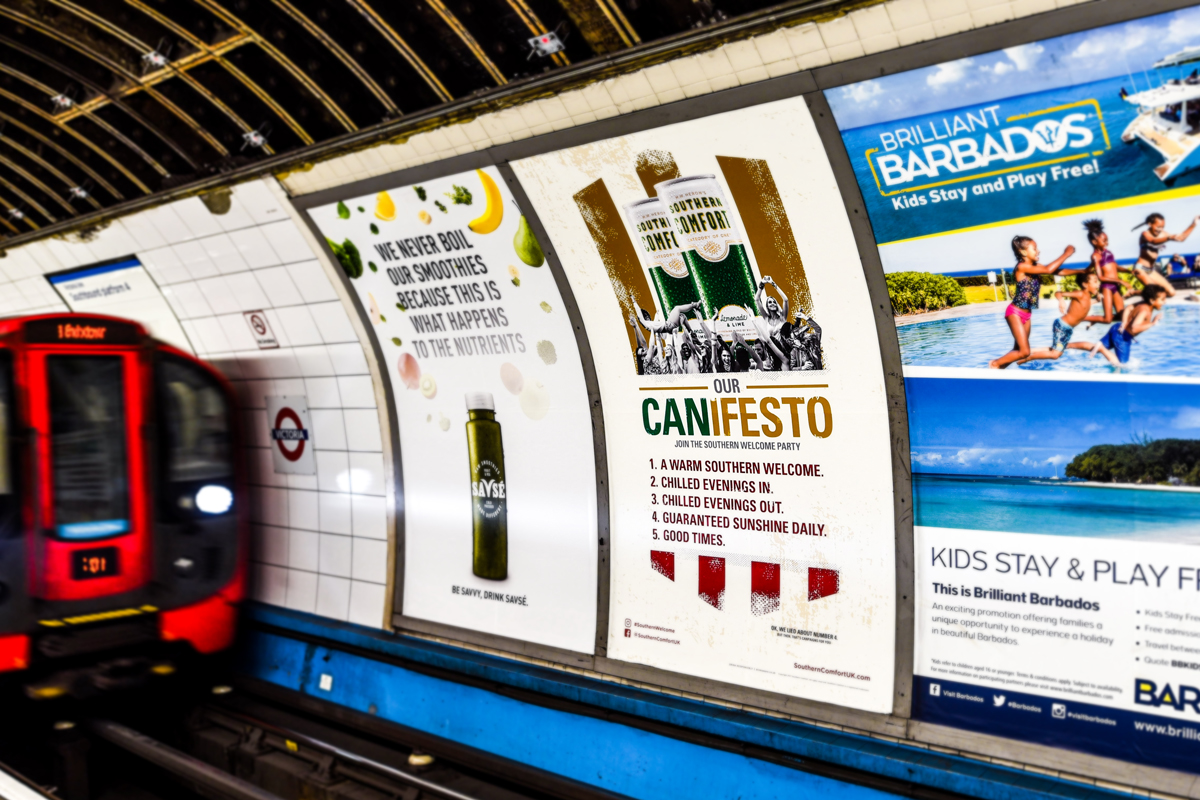 "Thank you so much. You nail it every time. Yet another brilliant campaign"
Amanda McLeod, Head of Marketing, Hi Spirit Group