Beyond is the UK's only price comparison website for everything after life – whether it's writing a will, engaging a funeral director or purchasing a funeral plan.
The funeral business is worth over £2 billion a year, yet sensitivity around death has allowed the industry to fly under the radar, fuelling a closed shop mentality with spiralling prices leaving the bereaved short changed.
We needed to tackle the taboo head on and start a national conversation. Working closely with Ian Strang – CEO of Beyond – we produced an award-winning viral campaign that we knew the nation wouldn't be able to ignore.
Transport for London banned the ads, causing a national debate. This led to the prizefor Best Viral Campaign at The Drum Awards, and international coverage from the BBC, New York Times, Daily Mail, Metro, Sky, The Sun, and more – reaching millions, free of charge.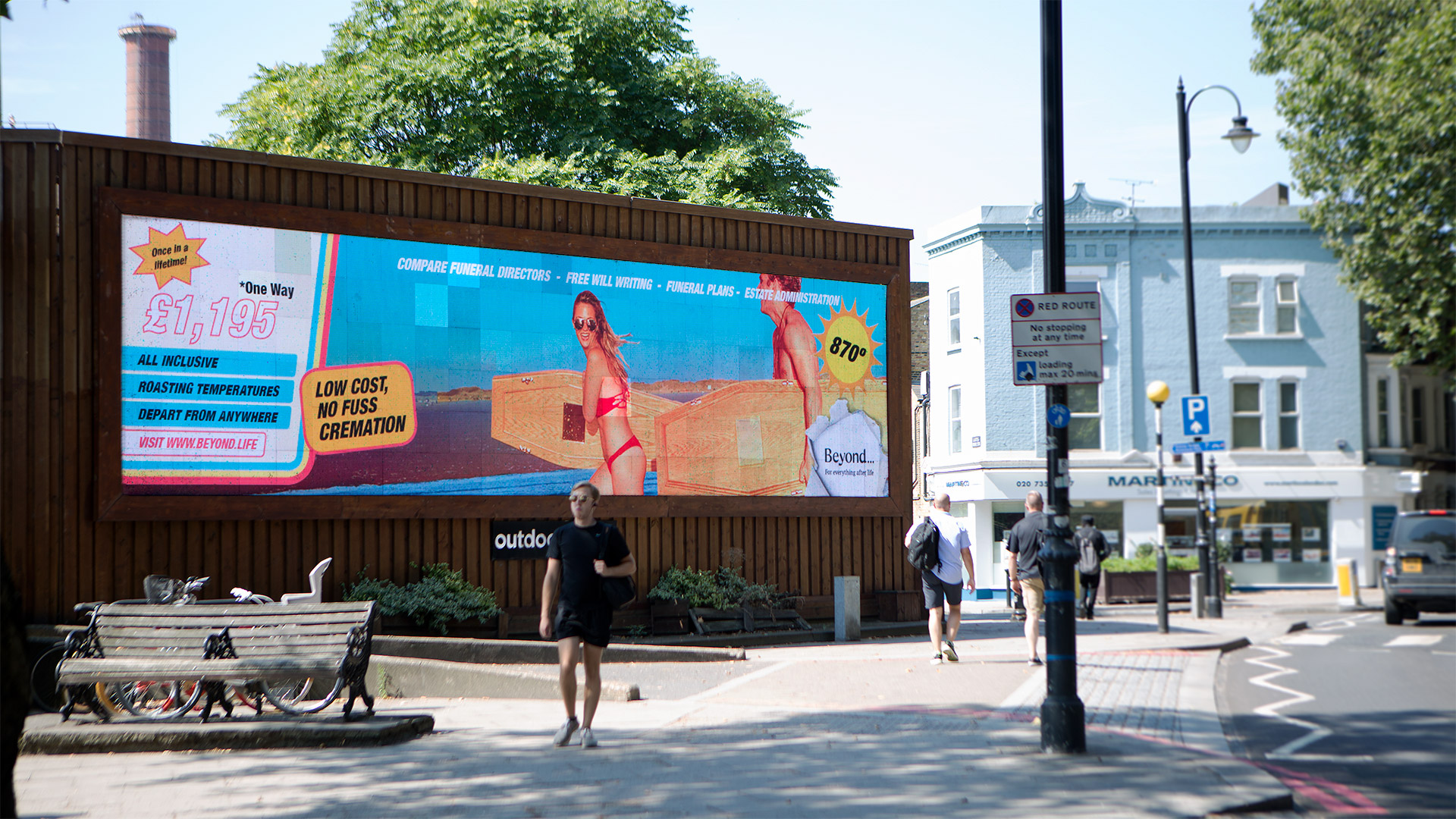 The campaign trended as the 3rd
most popular story on the BBC
website within its first week.
Of new customers enrolled for online will
services, in turn raising several hundred thousand
pounds for charity through legacy gifting.
The number of coffins cast for the photoshoot.
The Drum Awards 2018
Best Viral Campaign.
"Following the controversy, we were overwhelmed by the support we received from the public and this award gives a further stamp of approval from the advertising industry to our campaign."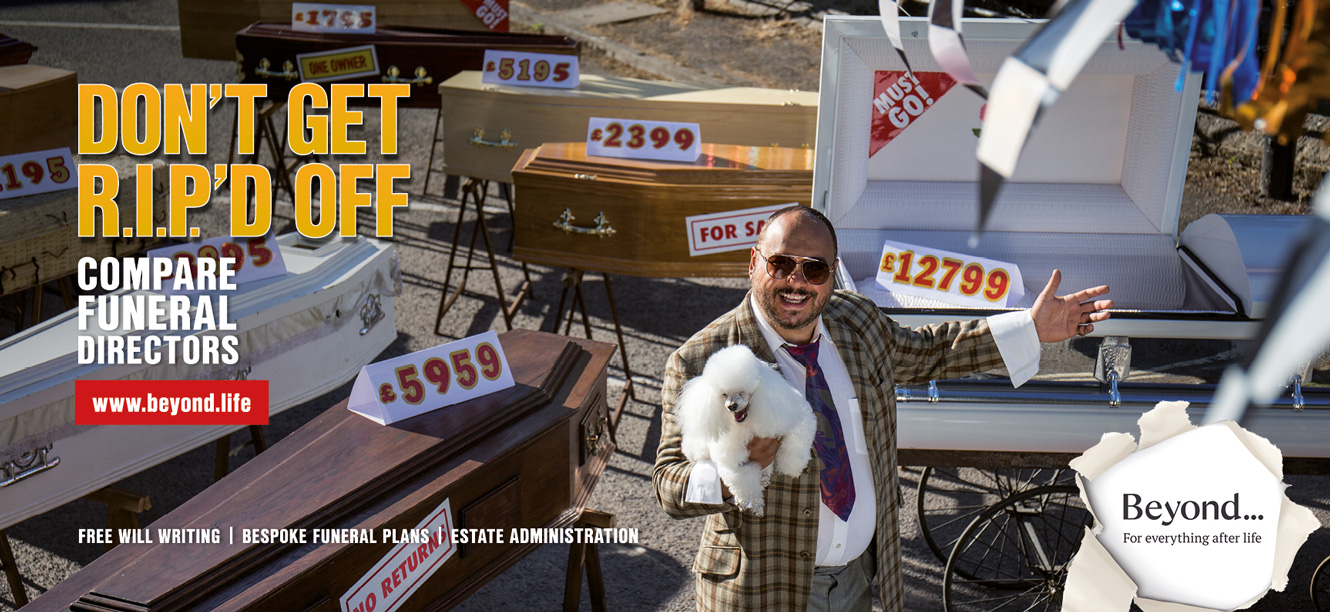 76% of those that saw our ads agreed that they didn't deserve to be hidden away – that a conversation about death is a conversation worth having. At Kemosabe we're excited to keep that conversation going.